NovAtel's high vibration dual frequency GPS/GLONASS antenna is now available. The GPS-702-GG-HV features Pinwheel® technology to reduce multipath signals for better tracking.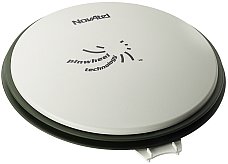 This antenna is a similar form factor to the GPS-702-GG antenna with the additional robustness for high vibration applications. It meets MIL-STD-810G for vibration and salt spray. Available colors: Grey, desert tan, olive drab.
For pricing information and to place an order, please call us at (281) 332-4656 or send us a message using our online form.