High quality GPS antennas for various applications such as aircraft, automotive, marine, and survey uses. L1 single frequency, L1/L2 dual frequency, and L1/L2/L-Band.
AeroAntenna was established in 1991 and is located in California. With more than 50 years of antenna design and manufacturing experience behind them, they produce quality GPS antennas.
FAA approved aircraft antennas to standard product lines to customized application requirements. Extensive research and testing is completed on each antenna design. AeroAntenna Technology Inc has a proven track record creating durable products that provide years of performance.
---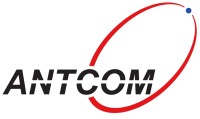 Positioning, navigation, timing, and communication antennas and microwave products for a variety of applications. Applications include survey, agricultural, military, aviation, UAV, as well as numerous other applications.
Founded in 1996 and is located in California. It is wholly owned by NovAtel Inc which is part of the Hexagon Group.
---

Carlson data collectors and software is top of the line in the land development market. Their heavy duty data collectors are rugged and reliable for the field operator.
They have a wide range of software for survey, civil, mining, construction, machine guidance, GIS, agricultural, and accident investigation applications. If it involves land development, Carlson has a solution for your project.
---

Established in 1993, Freewave provides a source for spread spectrum and narrow band wireless radio modems/transceivers for commercial, military, industrial, and numerous other applications.
Available frequencies include:

Spread Spectrum License Free
Military and/or Export Use

225-400 MHz
228-235 MHz
277-284 MHz
1.3 GHz
1.4 GHz
---

High quality 3D scanning products for indoor or outdoor projects. Real-time view of the scanning environment and instand feedback of scan quality.
Stencil Series

Create high-resolution 3D point clouds of exterior or large interior areas for mapping, urban planning, etc.
Can be hand carried, vehicle mounted or drone mounted for use in a variety of mobile mapping applications.
Multiple models available depending on needs and budget

Countour

Create high resolution 3D point clouds of indoor areas for construction planning, renovation, etc.
All-in-one scanning and processing with built-in display for instant feedback.
Create RBG colorized point cloud showing accurate colors and textures.
---

One of the leaders in precise GPS positioning equipment. NovAtel provides OEM GPS receivers, antennas, and accessories for applications including surveying, robotics, UAVs, and aerial photography. Based in Canada and founded in 1978, NovAtel has a long history in the satellite navigation industry.
NovAtel offers a wide range of receivers with varying levels of capability. From L1 only capability up to full dual frequency RTK capable equipment. Receivers are field upgradable to higher models, giving users ultimate flexibility and purchase power.
Innovation and technological advancement in the Global Navigation System industry has always been a cornerstone for NovAtel. Their Synchronized Position Attitude Navigation (SPAN) technology brought inertial functionality to GPS. This extended the use of navigation in environments typically prone to position tracking problems. NovAtel's GNSS Receivers have the capability of tracking multi-constellation frequencies with a range of firmware models to choose.
---

Worldwide coverage for satellite-based differential GPS services. OmniSTAR utilizes 70 references stations around the globe along with 3 network control centers to offer from sub-meter to decimeter accuracy. Three levels of subscription services available are:
OmniSTAR VBS (Virtual Base Station)
This is the sub-meter service for those that don't require the highest accuracy. A twenty four hour data collection will typically have a two-sigma (95%) significantly lower than one meter.
OmniSTAR XP
For those that require accuracy near 20 centimeters, 95% CEP (Circular Error Probable). This service is great for applications where setting up a base station and radio link for RTK (Real Time Kinematic) may not be a viable choice.
OmniSTAR HP
This service offers the highest accuracy at 2-sigma (95%) horizontal error under 10 centimeters. 99% at less than 15 centimeters. Great service for agricultural, aerial, and surveying requirements.
CenterPoint RTX
2cm Accuracy with fast initialization as little as one minute in RTX FAST areas
---

Manufacturer of narrow band FM transceivers, also referred to as wireless radio modems. These wireless data links are available in UHF frequencies of:
410 - 430 MHz
430 - 450 MHz
450 - 470 MHz
Transceivers are great for GPS applications as well as many other applications. Units are housed in rugged waterproof, all weather enclosures with the ability to change channels on the radio itself (PDL Series).
---

Manufacturer of high quality accessory products for use with survey instruments, GIS, GPS, and construction equipment. Seco was founded in 1977 due to demand for components for use with the developing electronic measurement systems market (Global Positioning System).
Products include the following:
Survey Instrument Tripods
GPS Antenna Poles
Telescopic Poles
GIS and Equipment Backpacks
Carrying Cases
Prism Systems
Construction Levels
Leveling Rods
---

Formerly Waypoint Consulting, acquired by NovAtel in 2005. Waypoint Products Group offers GPS post-processing and real-time processing software.
Inertial Explorer
GrafNav/GrafNet
GrafMov
GrafNav Lite
GrafNav Utilities
RTKNav/RTKStatic